The importance of cyber security in today's digitally-driven world can no longer be overlooked.
Get to know our product portfolio for small business and families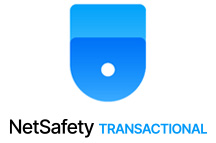 Protect yourself from cybercrime. NetSafety Transactional will detect and block websites used by cybercriminals to commit phishing, fraud and other malicious activity.
Want to know more?
Send us a message and we'll get back to you shortly.